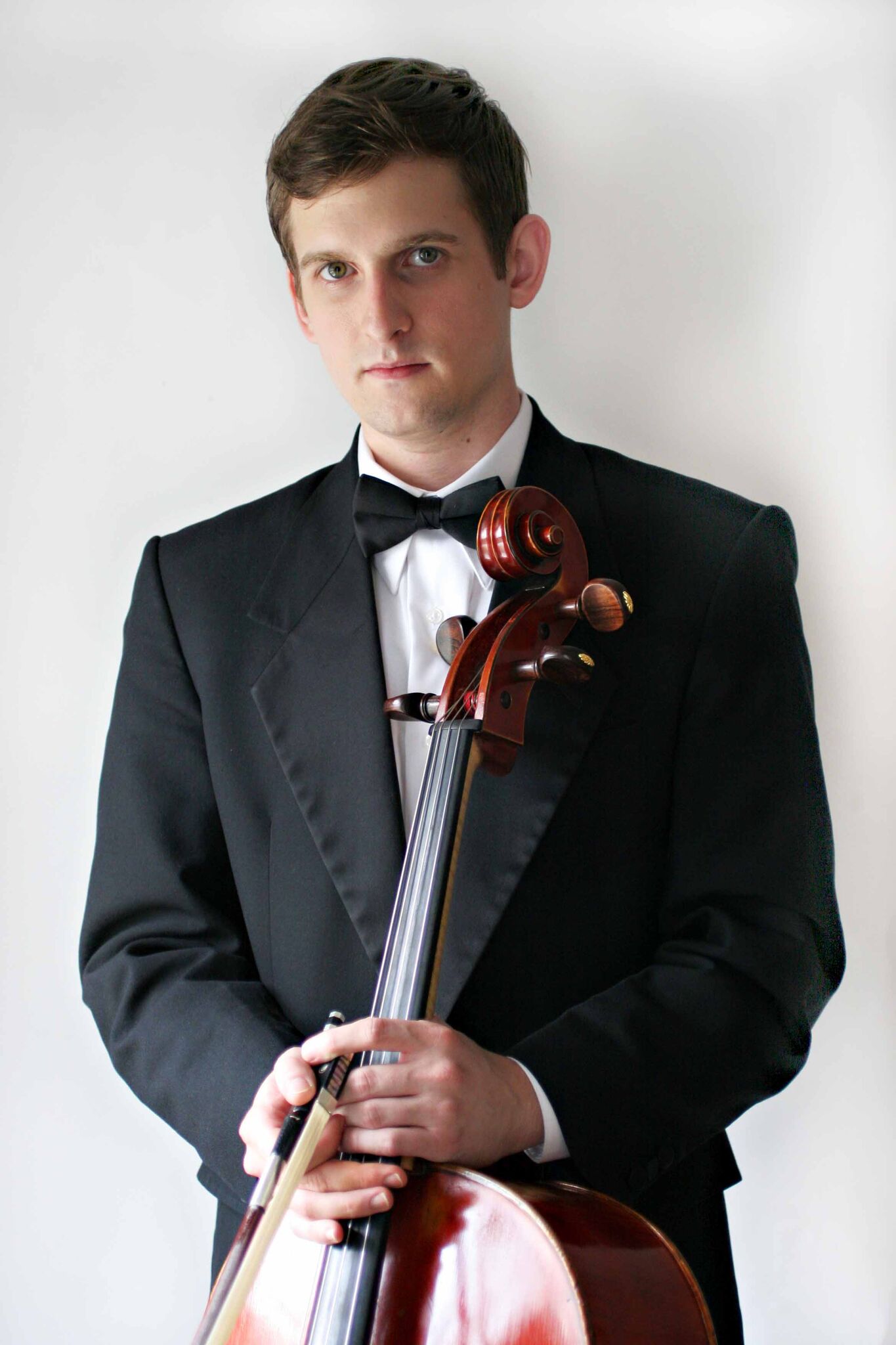 Sunday March 25th, 4:30pm
Monday March 26th, 7pm
* concert held in a gorgeous home located in Westlake. Location will be sent to ticket holders.
FREE Lunch-hour Concert: Tuesday March 27th, noon at University Presbyterian Church
Program:
Van Gogh From Space -Steven Snowden
Trio Sonata in G major BWV 1038 -Johann Sebastian Bach
Drumming; excerpt from Part 1 -Steve Reich
I'll Meet You There -Kathryn Mishell (This world premier will include the entire ensemble)
Piano Trio No. 44 in E major (Hob. XV No. 28) -Joseph Haydn
In The Gloaming -Joel Love
Flute Sonata Op. 23 -Lowell Liebermann
Line Upon Line Percussion: Matthew Teodori, Adam Bedell, Cullen Faulk
Marianne Gedigian, flute
Annie Chalex Boyle, violin
Douglas Harvey, cello
Rick Rowley, piano
Kathryn Mishell, piano
Dear Music Lover,

We look forward to an unusual and varied program for our March Concerts. In
addition to our stellar cast of regulars playing flute, violin, cello, and piano, we
welcome Line Upon Line Percussion. These three imaginative and highly skilled and disciplined musicians have formed a group which has met with enormous success and excitement over the past few years. We eagerly welcome them into the fold to expand our horizons and delight our senses with new combinations of sound. We have chosen a program that is particularly well suited to an intimate performance space.

Steven Snowden's Van Gogh From Space will open the program with gentle sounds
and abstract rhythms that pull the listener in to follow a gradually more and more
energetic and defined jazz-like energy.

After that delightful opening piece, Bach's Trio Sonata in G major for flute, violin, and piano/cello continuo will ground us in the tonality of Bach's contrapuntal antics. This inventive, beautiful piece is a happy work, with a touching slow movement. Next we go to a composer who has spoken of Bach as an influence in his music—Steve Reich.
Patterns in space. Patterns in time. These will give birth to sound and vibration in
Steve Reich's Drumming –considered by many his masterpiece. Four sets of specially tuned bongo drums will bring these patterns forth at the hands of our trio of percussionists. The resonances will swirl to the ceiling of the extraordinary house
we will be privileged to inhabit for the evening, and fall into our laps and our
ears—our eyes wide and our lips smiling. I can't wait!

The first half of our concert will conclude with the premier of my newly-composed
piece, I'll Meet You There. As I often do, I have scored it for all the musicians on the program. Its seven sections for quartet of flute, violin, piano, and cello are separated and enhanced by tiny percussion intermezzi, with narration spoken by our distinguished and delightful pianist/actor Rick Rowley. Many moods, ideas, and experiences are expressed in the journey of this piece. I look forward to taking you with me.

Of the 45 piano trios that Haydn composed, his Piano Trio No. 44 in E major is unlike any other. Its outer movements are as tuneful and imaginative as one would expect from this master composer. He makes you smile! But the slow movement is uniquely designed with a long expressive opening for the piano alone that is mostly two single lines of counterpoint, as though Bach had written one part and Haydn the other. It has a quality of reverence, as though Haydn created it in homage to J.S. Bach.
Marianne Gedigian and Rick Rowely's performance of Lowell Lierbermann's Flute
Sonata Op.23 will knock your socks off with its Presto energico finale, after rocking you like a baby in the first movement.
At Salon Concerts, after the music, we'll offer you a delicious buffet with fine wines. You'll have a chance to mingle with the musicians, the hosts of the charming house where the concert takes place, and your fellow music lovers. I'll meet you there!
Best regards,
Kathryn Mishell,
Artistic Director